Is age just a number or a defining factor in life ? … Different people state different views. Many people consider 60 to be the threshold of human decadence and they consider it appropriate to resign from an active life. They prefer to take up a quiet comfortable routine and live out the rest of their days.
But those other rebels at heart, even at 80, cannot be restrained just because they topped another decade on their age calendar. Their hip and happening attitude keeps them salivating for the outpours of life.
Life ends when you're laid to rest so when you are still alive and kicking it's better to make good use of your time. Many celebrities in the entertainment industry mirror this ideology and even though they have come a great deal, they still possess the drive to do more.
Striving to break stereotypes, they are aware that the slow paced cannot survive in the entertainment empire. This  industry, like life is fast and requires individuals that can match up to its requirements.
This list featuring 12 of these crazy, still rocking their shoes, hollywood celebrities are going to change your perspective on life, age and ambition.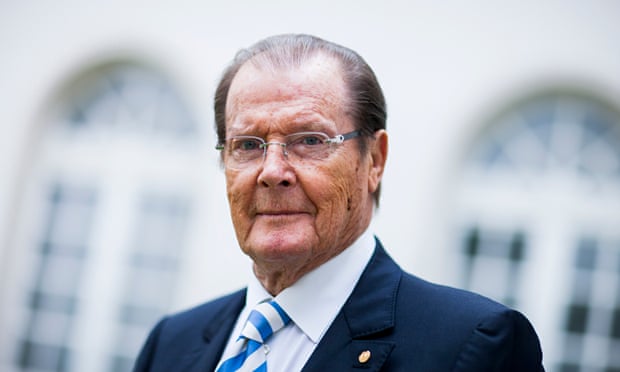 English actor and Humanitarian, Moore is still widely recognized as the famous agent, James Bond as he was part of 7 Bond movies. He played several notable characters throughout his career and is still active on screen. He has written books relating to his own memories and thoughts about the 007 experience. Graced with many awards and honors, Moore is also the Goodwill Ambassador for the charity organization UNICEF.
A career spanning more than six decades, Woody Allen has entertained the world as an actor, comedian, filmmaker, playwright and musician. Winner of four Academy Awards: three for Best Original Screenplay and one for Best Director (Annie Hall), he also holds nine British Academy of Film and Television Arts Awards.
His publications and theatrical pieces have gathered much acclaim and his future projects include writing and directing  a TV series of half-hour episodes for Amazon Studios.
A pretty popular face in the American media industry Regis Philbin is still dazzling fans worldwide with that sparkling personality. Well known for his excited manner, his Bronx accent, his wit, and his irreverent ad-libs, he has been working the industry since the 1960's. 
He holds the Guinness World Record for " Most Hours on Camera" and though his fame mainly rests with hosting talk shows and games, he is also an actor and singer.
An icon of masculinity, he rose to international fame with with his role as the Man with No Name in Sergio Leone's Dollars trilogy of spaghetti Westerns during the 1960s, Showing versatility as an  American actor, film director, producer, musician, and political figure, Clint Eastwood continues to impress.
Eastwood's career showcases a proud appreciation of his contributions to the film industry as he has received 5 Academy Awards, Directors Guild of America Awards, Golden Globe Awards, and People's Choice Awards, among others.
Starting his career in the 1950's and continuing to this date, Michael Caine is one of only two actors to be nominated for the Academy Award in acting for every decade. His appearance in movies like The Prestige, The Italian Job, The Dark Knight and the recent Kingsman: The secret service ensures that he is still in the game and plans to continue doing good cinema.
His trophy wall includes 2 Academy Awards, a BAFTA and Golden Globe Award for Best Actor and a BAFTA Academy Fellowship Award.
A pioneer in the television industry this lady has done it all. An American actress, animal rights activist, author, comedian, radio host, singer, and television personality, Betty White has ruled the industry for almost ten decades.
She holds the Guinness World Record for the longest television career for a female entertainer. This woman has demonstrated her talent over a span of 75 years, both behind and before the screen.
She holds seven Emmy awards, three American Comedy Awards, three Screen Actors Guild awards, and a Grammy to her name.
A leading star throughout the 1960's and 1970's Kirk Douglas has appeared in over 90 movies. He has contributed to the cinema as an actor, director, producer and author. The realism and tide of genuine emotions with which he delivered his role became his trademark and deemed him first choice for roles that required strong characters.
The last of his league, this great legend has been honored with many national and international awards .
A genuinely versatile actor and working the scene since 1958, Plummer continues to impress his fans. A canadian theatre, film and television actor his successful career spans over five decades.
Best known to his audience as the widowed aristocrat Captain Georg Von Trapp in "The Sound of Music", Plummer has many notable projects to his name.  An Academy Award, two Emmy Awards, two Tony Awards, a Golden Globe Award, a SAG Award, and a BAFTA Award are amongst the many honors bestowed on this great actor.
An American actress of stage, film, and television with a career that has totaled over seven decades, Leachman has won eight Primetime Emmy Awards, one Daytime Emmy Award and one Academy Award for her role in The Last Picture Show (1971). Early in her career, she competed in beauty pageants and performed in plays at Drake University. Before entering the film world she perfected herself in the art of drama.
She was a contestant on the reality show, " Dancing with the Stars". She was the oldest person, to date, performing on the show.
She began her career with stage and then moved to Broadway, in time making her rapport as an accomplished actress with a vivid understanding of the art. She has received multiple awards for various stage and television appearances.
She also holds an Academy Award for the film "Tom & Viv".
Described as " One of America's most distinguished and versatile actors", Jones has achieved many awards especially for his film "The Great White Hope". He is also said to possess one of the best voices in the business. Characters like the Darth Vader from Star Wars and Mufasa from The Lion King owe their vocals to Jones.
Jones is an accomplished stage actor and has performed in many Shakespearean plays. He is also the only actor to win two Emmys in the same year .
Famous as the creator of broad film farces and comic parodies, Mel Brooks is an American actor, comedian, filmmaker, composer, songwriter and veteran.
He became one of the most successful films director of the 70's and accumulated a lot of wealth from hits like The Producers and Robin Hood: Men in Tights .
Grabbing many awards throughout his career he is among the few who have it all, an Emmy, a Grammy, an Oscar and a Tony and he isn't stopping yet.
These and many others stand as inspiration to never let age be a hindrance in the journey to attain your goals. It is a human error to assume that life ends at a certain number… life never ends and especially not for the exploring souls and those young at heart.
So the next time you think that the extra candles on you birthday cake are sending out a distress signal that you need to stop, look up these amazing role models and blow all the negativity away. It is important that you are allowed the freedom to express yourself and made certain that your interests are taken care of rather than been disposed as a burden.
In many societies, set parameters have made it necessary to live according to a charted out activity plan as to what sounds appropriate for what age…  do you believe that this is done in the people's best interest or is it a sober way of detaining free will ?